The Buick Eight (Joshua's Pawn Shop Book 1) by Frank B. Luke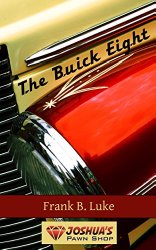 The Buick Eight (Joshua's Pawn Shop Book 1)
Joshua's Pawn Shop. If you find Joshua's Pawn Shop, you need Joshua's. Usually, you don't even know what you've lost, but at Joshua's you get a second chance.
Years ago, Simon Johnson made a choice that changed his life for the worse. He's looking to start over. After he sells some old jewelry tonight, he'll send the divorce papers tomorrow. That's the plan, anyway. At Joshua's Pawn Shop, he'll be given a different way to start over. The cost: he'll have to not only let a tragedy happen, he'll have to witness it.
Peter's Review:
This is the second book I have read by Frank B. Luke and I am really enjoying his writing. This short story (22 pages) is very different to Crazy Moon (Lou's Bar & Grill Book 1). It is one feel-good story with a message for all concerned about keeping our word, honouring our parents and making decisions that we won't regret tomorrow.
It is not hard to realize who Joshua is due to the revelations and challenge that he gives Simon. Just like everything in this life, there are choices to be made and Simon, I believe, chooses wisely and it is here that he learns from a mistake in his teenage years what he should have chosen and chooses it when given a second chance as an adult. The final outcome is still the same as explained by Joshua, but the effects of such is where it differs and where Simon learns his lesson and becomes wiser, enabling him to right some wrongs in his present.
If the next short in this series is anything like this one, then the reader is going to be in for a short uplifting and edifying read. Despite the message in this current short being simple, this by no means detracts from the importance of its meaning and significance to our lives. I look forward to similar messages in future shorts having the same effect. Christian fiction can be very successful in uplifting, entertaining and edifying the Christian reader and Luke is very successful at doing this in both books I have read so far.
Just like the aforementioned book, Luke's writing is smooth, the plot flows at a consistent pace and for a short of this length, it is engaging, leaving you wanting to see what happens next and what Joshua wants to teach Simon.
I am very impressed with Luke's 'qualifications' that enable him to create such entertaining, inspirational and edgy speculative fiction:
(composing)….sermons, church lessons, and answers at (hermeneutics.se), he writes fantasy and science fiction to explore God's truth in fantastic ways. He finds such story-theology connects with readers on both cognitive and emotional levels. Besides writing and programming, he enjoys Bible study, Hebrew, theology, church history, and doctrine. (from frankluke.com).
I am looking forward to future shorts in all his series.
Highly Recommended.
——————————————————————————–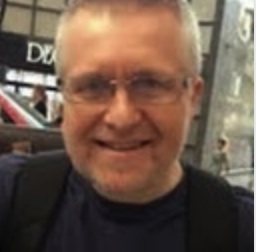 Peter Younghusband has been an avid reader from as early as he can remember. Since becoming a Christian in his early 20s, his passion for reading led to specifically Christian fiction and this has developed into reviewing them on his blog. He loves reading new author's novels or author's who have not had many reviews or exposure and giving them much needed encouragement where appropriate.