Writing parables required for Christian fiction?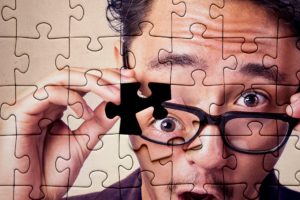 Is writing parables required for Christian fiction? Probably. The Lord has been showing me scriptures about this for a couple of decades now. It just finally clicked. Yes, I'm kind of slow at times. I was reading Luke a few minutes ago, the parable of the sower.
"He said, "To you it has been given to know the secrets of the kingdom of God, but to others they are in parables, so that 'seeing they may not see, and hearing they may not understand.'" ‭‭Luke‬ ‭8:10‬ ‭MEV‬‬
This is a relatively common thread in scripture. Loosely paraphrased, the Lord is saying, "You cannot get into the Kingdom by figuring it out." That certainly fits with my experience.
Is writing parables required for Christian fiction?
Yes, it is if your readership contains non-believers. The Spirit has told me to state that emphatically! Only the Holy Spirit can lead anyone to Jesus. We can't talk anyone into faith, as it's a gift. God will not allow any person to figure it out. No one can ever boast, "I found the Lord. I figured it out. I earned my salvation."
This is why Jesus always taught in parables…except to His disciples.
How do we write in parables?
Sorry, I haven't gotten that far yet.
How do you do it?
Do we need parables for stories written for believers?
Isn't all fiction written, at least in part, for the heathen?
How does this change your WIP?
It surely changes mine
Maybe this has been the holdup on my fantasy tale. I'm going to need a radical rethinking of the whole concept. I've been too blatant thus far. What a nice conundrum this is.
What help do you have? How should I proceed without compromising Truth? How do I let the Lord show me how to construct a parable-type of story?
Please follow and like us: