The Day the Towers Fall is coming upon us soon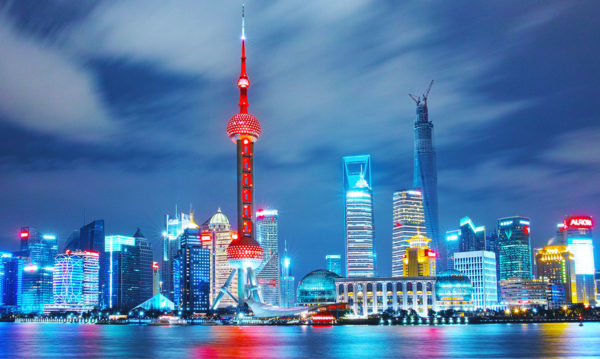 For several decades, I've pondered the enigmatic verse in Isaiah 30:25 about the day the towers fall. For a long time I was convinced it will be all the minarets, but what else can it be? What clues do we have? Is God that upset with Islam, or with Man's colossal ego-driven phalluses?
The city depicted, Shanghai, is only one of many. Today, it has 16 buildings over 800 feet, four over 1000 feet, and one over 2,000 feet. Dubai has 21 buildings over 1,000 feet and the tallest building in the world (this week) at 2, 717 feet. But we can look at new York, London, Singapore, Mecca, Taipai, Tokyo, and many more. The past few decades have produced a massive race for heaven.
The Day the Towers Fall
Here's the scripture I was referring to:
On every lofty mountain and on every high hill there will be streams running with water on the day of the great slaughter, when the towers fall. Isaiah 30:25 NASB
Jeremiah 50:15, seeming talking about the same event, points it at Babylon. But the hints are in the verse above. It is talking about an event talked about a great deal in the prophets. It is the day of the Return of the King.
As you probably recall, that's the day all the valleys are filled and mountains laid low. All the islands skip away in the oceans. Jerusalem is raised to the top of the highest mountain on earth. We return to the glorious state of Eden. On that day, all of mankind's striving to lift himself up as gods will be crushed, and the massive skyscrapers will be no more.
What do you think?
Does it really matter? Probably not. But it gives me comfort to have an explanation of this verse, and to know that mankind's arrogance will be crushed.
Please follow and like us: