The Great Irresponsibility summer reveals our character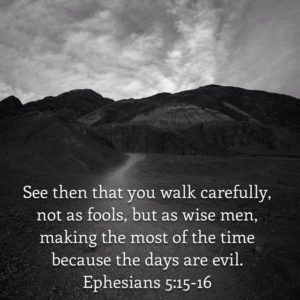 We are at that time where many put themselves in harm's way. The Great Irresponsibility summer reveals our character. Many walk contrary to the verses on the left.
I first woke up to the problem in the 1990s when the Holy Spirit led me in an extensive study of Slothfulness in Proverbs. It's a major theme. You must fight sloth tooth and nail as you develop maturity. This reveals the true calling of "be ye perfect"…it's what the Greek means in this direct command from Jesus. Grow up!
The Great Irresponsibility summer reveals our character
But the character of America has been sliding for a long time. The Roaring Twenties brought this to the fore. But the laziness of "we deserve a break" established a beachhead in the forty hour week early in the twentieth century. The paid vacation enlarged the grip on our culture. Sports took hold of our spare time as we increasingly ignored the important to allow ourselves self indulgence.
The generations of the seventies, eighties, on down to the present have become convinced they will suffer mentally and emotionally without regular time off to play.
Family time has become play time
15 Slothfulness casts into a deep sleep,
and an idle soul will suffer hunger.
16 He who keeps the commandment keeps his own soul,
but he who is careless in his ways will die. Proverbs 19 MEV
Many other proverbs expand on this idea. What says scripture? He who won't work is not to be allowed to eat.
"Learn to be calm, and to conduct your own business, and to work with your own hands, as we commanded you, so that you may walk honestly toward those who are outsiders and that you may lack nothing."
‭‭1 Thessalonians‬ ‭4:11-12‬ ‭MEV‬‬

"Now we command you, brothers, in the name of our Lord Jesus Christ, that you withdraw yourselves from every brother who walks in idleness and not according to the tradition that he received from us. For you know how you should follow us. For we were not idle among you, neither did we eat anyone's bread without paying for it, but we worked tirelessly and toiled night and day that we might not be a burden to any of you. We did this, not because we did not have that right, but to make ourselves an example for you to follow. For when we were with you, we commanded you that if any will not work, neither shall he eat."
‭‭2 Thessalonians‬ ‭3:6-10‬ ‭MEV
What is the Biblical standard?
We should joyfully, diligently allow Jesus to have His way with us, day in and day out. The norm is six twelve hour days followed by the Sabbath, the day of rest ordered by God. We need times of refreshing with the Lord, our spouse, our family, and our community. Let Him remake you in His image—our oneness with Him makes this part of our heritage in the Body, His betrothed.
Let Him have His way with you, so you can be fruitful.
That is your responsibility…even during the summer. The Great Irresponsibility summer actually calls us to work in this time of cultivation and preparation for the harvest. Wake up and get to work…working out your salvation with reverent awe and deep desire (fear & trembling).
Focus on the goal…the upward calling into Him, becoming one with Him by grace.