YA utopian thriller a real joy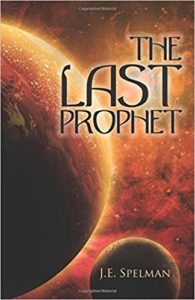 I received a YA utopian thriller the other—an end of the Millennium thriller. Named The Final Prophet, this story of the final end of days was an uplifting joy to read. Though some might find too much teaching, the tale would be great for church youth groups, homeschooled, and so on.
The blurb: "It is the year 1000 of the Kingdom Era – a millennium since Jesus Christ won the Great Battle of Armageddon and ushered in an age of worldwide peace and prosperity.  Fifteen-year-old Erik Masterson's happy life is shattered when his parents are killed in a violent explosion on Mars Colony.
Bereft and alone, Erik moves to an Earth he doesn't know to live with an uncle he's never met.  There he learns that his parents' death was not an accident, but signaled the beginning of widespread violence and chaos.  As the Kingdom is rocked by rebellion, Erik finds himself embroiled in a web of intrigue.
Can The Last Prophet stop Satan from breaking free from his thousand-year imprisonment and taking over the world?"
[yasr_overall_rating size="large"]
YA utopian thriller a unique view of Truth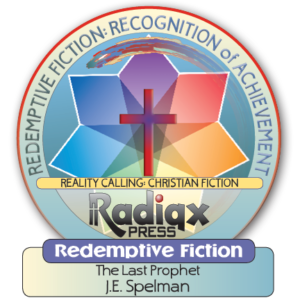 This highly speculative novel is really uplifting and great fun to read. It certainly earned a redemptive award. My only problem is that there is no ebook for sale on Amazon. That looks like throwing away 80% of your sales, or more. it is a very entertaining book with a core of Truth. Though I don't see this being a true scenario, it remains possible. The suspension of disbelief was very easy.
It will make an excellent discussion piece. What will the world look like during the Millennium? It is a bit too "clean". But then it is the Millennium also. In general, Jessica has written an excellent book. I hope she writes some more with a bit more "reality" to them. But I certainly don't want to ruin what she's accomplished with this book.
[yasr_visitor_multiset setid=0]
Please follow and like us: