Mark Romang's New Redemptive Thriller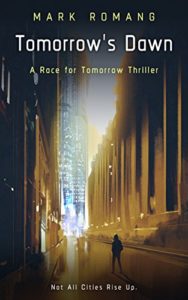 Mark Romang's New Redemptive Thriller — Tomorrow's Dawn — shows how Godly speculative fiction can be done without compromising entertainment. Mark's books are excellent. The A Race for Tomorrow Thriller series is his best yet. The characters are complex, intriguing, and good. The scenarios are part of a largely unbelievable epic, yet Romang quickly brought me to the suspension of disbelief. Then he tied up all the loose ends. Wonderful read.
This book concludes [I assume] the tale started in Chronicles of the Mercy Giver. I was excited about that book because of the uniqueness of the hero. The character made that book truly exceptional. In the new book, things slowly slide down to a standard thriller level. But, it is still excellently done.
Earth is on the verge of a nuclear apocalypse.
The unthinkable scenario—sixty years in the making—is part of a plan put in place by a clandestine syndicate composed of high-ranking military leaders, politicians, and elite businessmen from around the globe.
Nuclear ICBMs will launch simultaneously from several nations, crisscrossing the globe and impacting major populated areas, forever changing the planet's landscape. The members of this clandestine syndicate plan to survive the nuclear holocaust by living in underground cities they've been secretly constructing for over six decades. When the fallout recedes, they will emerge from their hiding places to repopulate the earth. In their way. In their manner. And in their time.
Fortunately, a handful of people outside the syndicate know about the worldwide terror plot.
Mark Romang's New Redemptive Thriller deserves an award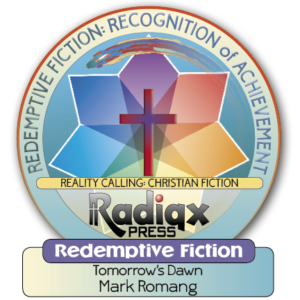 So, I am giving it a redemptive fiction award. It's a slight stretch, as this is not a doctrinally pure evangelical work. But, the relationship with the Lord is solid, and book one is clearly redemptive. It's certainly beyond simple religious fiction.
My only problem with the book is the lack of spiritual evil. There are plenty of nasty humans. But Reality has demons, Satan, and all of that, and this has no place in the book.
However, this book is written as entertainment. Nothing wrong with that, and this is an excellent tale. Mark's stories always are good. This series is certainly no exception.